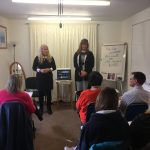 'What an exciting, inspirational and motivating day was had by all.'
Yes, another 'Upgrading Your Dreams Workshop,' just completed by some wonderful participants, who have given us some great feedback.
'I found the workshop today to be very informative and thought provoking. The workshop was passionately presented and extremely motivating. The day was very well balanced between exercises and theory. The facilitators were extremely professional and skilful and made the day fun.' Michael Shane – Company Director
'Thoroughly enjoyed the whole day I felt immensely relaxed in a beautiful nurturing environment, it has helped me. I feel so much better at the end of the day. I would love to do more with them.' Suzanne Lambert – Author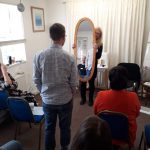 We incorporate many life enhancing exercises to stretch your imagination and expand your mind.
Motivating you to step up in your life and achieve what you only ever thought was a dream.
Showing you ways of better managing your time so you can get more out of each day and actually have some energy left over to fit in some fun and lots of laughter with your family or friends.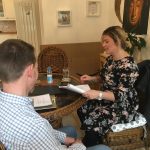 Today's busy lifestyles:
Far too often you can find yourself at the bottom of your own priority list, putting everybody else's needs before your own.
This can lead to poor health and can even develop into stress related illnesses such as depression, anxiety, insomnia, M.E, shingles, Chronic fatigue, Irritable bowel syndrome and many more…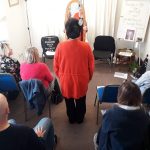 'You are a limited edition without limits.'
'So, invest in a better care package for yourself. Indulge yourself more often.'
'Upgrading Your Dreams Workshop,' has been specially created to assist you in becoming more self- aware.
When you attend the workshop, you will identify where and who you are now. You will recognise where your energy is going and leave the workshop with a realigned sense of purpose.
Sunday May 5th £99 a small investment that could change your life forever.  Just click the link https://www.eventbrite.co.uk/e/upgrading-your-dreams-workshops-tickets-55285113262
We do have an early bird price of just £59 for a limited period
Nothing is impossible, the word itself says "I'm possible"! —Audrey Hepburn